"The Auburn equestrian team defeated Georgia, 3-1, in a ride-off competition to win the 2013 NCEA Overall National Championship Saturday at the Extraco Events Center in Waco, Texas."
What does this have to do with Overhead Doors, you ask? Well, take a look at the photo below from the Extraco Events Center: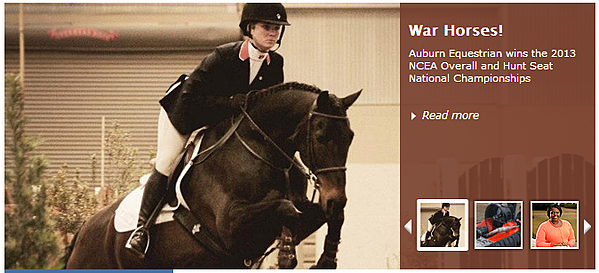 Check out that beautiful Red Ribbon in the background!
Many residential and commercial garage door companies try to claim the name "overhead door" to describe their products, but only true Overhead Door Corporation distributors, like Overhead Door Company of Birmingham, can claim the prestigious Red Ribbon logo.

Keep an eye out around town for our logo, you might notice it in more places than you'd expect!
Read more about the advantages of choosing the Red Ribbon on the Overhead Door Corporation's product page.